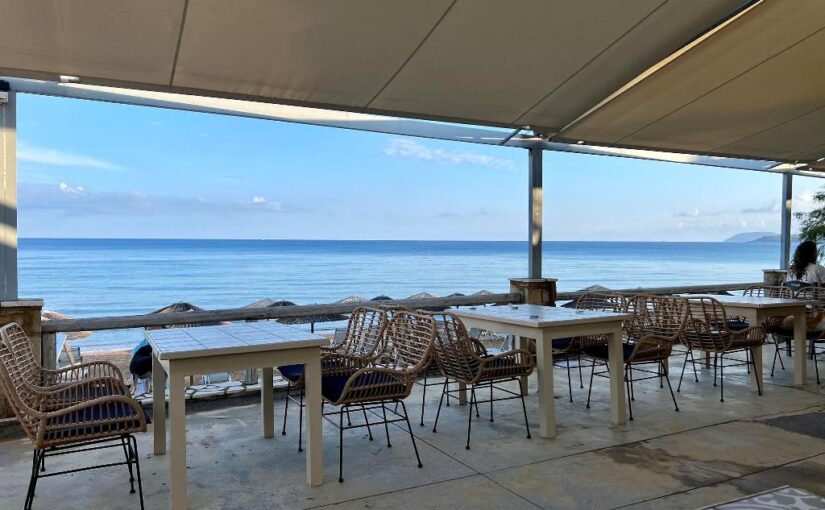 A traditional tavern with background Messinian sea
Tin fall in love with it the first see. The location, the decor and the breeze, make the space a must.
Mediterranean cuisine and bar ideal choice if you want a seafood cuisine with culinary accents.
It is impressive how he manages the Zaga Reastaurant playing with the balance and be modern, cosmopolitan yet relaxed at the same time.
In the popular beach of Zaga, the Zaga Reastaurant creates the ideal summer setting.
An atmospheric, beside the sea, playing with shades of wood and sand stone. Imagine laxity, elegance,
It all starts on the beach with sunbeds and umbrellas pole that give an exotic touch and a backdrop of summer relaxation.
Fresh juice, coffee, soft drinks and drinks to mornings and manicured Mediterranean dishes, the service will find here is exemplary,
while the creative cuisine of chef travels to the West and East Mediterranean flavors with creating his own touches.
A unique experience on the beach, a real journey of the five senses, against the backdrop of blue sea.
And of course the friendly, warm, unpretentious service, unique atmosphere, quality, unique flavors.