Welcome to Zaga Beach Hotel & Restaurant!
Last Minute Offer
For those who want to avoid Koroni high season and enjoy the undisturbed tranquility, we have created the perfect deal just for you. Our highly discounted low season rates are available for stays from 1 January – 30 May and 15 September – 31 December. Enjoy Koroni at its most peaceful time and ensure a relaxed atmosphere whilst absorbing the spectacular views of the messinia bay and sunset from our centrally located property.
Welcome to Koroni
We welcome you in the magnificent Koroni, hope you enjoy your holiday and we will do that passes from our hand to accomplish. Koroni offers a quiet family holiday. The endless natural beauty, picturesque landscapes, historic sites and hospitable residents enchant every visitor. Small walks will help you explore the mysterious medieval city embraced by the splendor of the sea. More
How to Get Here
Kalamata – Athens Airport
INTERNATIONAL AIRPORT KALAMATAS
Kalamata National Airport or the full name of Kalamata National Airport "Kapetan Vas. Konstantakopoulos" is about 9 km west of the city of Kalamata.
Eleftherios Venizelos International Airport is the only commercial airport in Athens, with over 18 million passengers traveling each year.
Greek Ports
The port of Patras is the gateway of our country to Europe and is one of the most modern ports in the Mediterranean.
The port of Piraeus

Piraeus is the largest port in Europe and one of the largest in the world in passenger traffic.
Taxi-Service
Professional and high quality services! ! ! The large luxury and air-conditioned Mercedes Benz taxi cars. Our English-speaking guides will take you wherever you want to go without time restrictions. Send us an e-mail or call us on the numbers below to book one of the fine taxi cars we partner with.
Zagabeach@hotmail.com
Contact: +306936682102
Activities and More Info
Sunbathing

Price: 5 € per day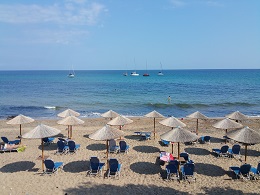 Canoe

Price: 5 € per hour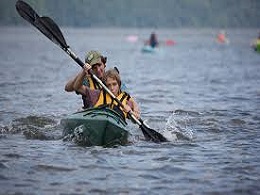 Zaga Restaurant

Open: 8am-12pm